E Commerce Management Services
With over 2 billion digital buyers in the world today, there is a growing need for businesses to take advantage of E Commerce Management Services. With E-commerce, consumers can shop without limitations. No closing hours, no need to physically visit a store, and no checkout lines. Looking at these benefits, there is no reason why E-commerce won't continue to grow.
As E-commerce continues to attract more users across the globe, the majority of online businesses face tough competition for market domination. For your business to stand out, you need a winning E-commerce marketing strategy.
Winning E-Commerce Marketing Strategy with Revolution AD Services Online businesses that fail to optimize their online stores for better shopping experiences generate little to no conversion.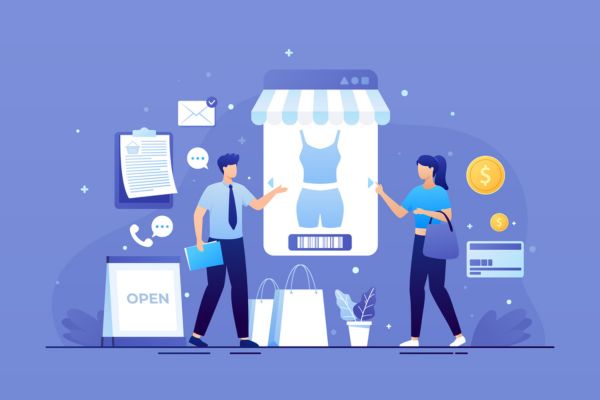 Revolution AD Services will double down on your user experience and create a user-centric E-commerce marketing campaign.
We are a reputable digital marketing agency providing E-commerce promotion services for online businesses looking to grow and entice more customers. We know how to help brands achieve increased online store revenue and dominate the world of E-commerce.
Why choose revolution AD services for e-commerce marketing?
We live and breathe E Commerce Management Services. Our solutions are innovative, effective, and efficient. And we have helped over 200 online stores with those solutions. We can do the same for you.
01 .
The us e-commerce market size is worth over $840 billion!
02 .
Choose revolution AD services today, and claim significant portion of the multi-billion dollar e-commerce market.