Mobile App Design Services
Get Expert Mobile App Design Services from Top Agency. The design of an app significantly affects the user experience within an app, which is why it is vital for app success.
The overall interface of your app plays a critical role in the impression a user gets when interacting with it. Getting your design language right is imperative for app success.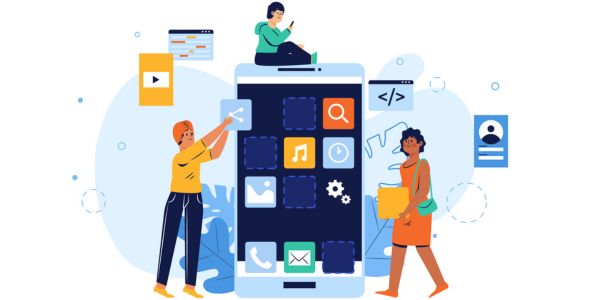 Revolution AD services provides app design services that boost user interaction.
With over 100 successful design projects under our belt, we have mastered the art of helping brands find the best design strategies that will increase user interaction and guarantee app success. Our clients rely on our direct and data-driven approach to providing app design solutions for brand success. We are experts in designing apps for an expansive range of industries, including social networking, E-commerce, healthcare, crypto, travel, and FinTech. We commit our skills and experience to the cause making your ideas come to life. 
Our App Design Process is as follows
Why choose revolution AD services for your app design?
Our research-based design process enables us to create the most robust solutions for your exact business needs. At Revolution AD Services, we give 100% focus to every phase of your mobile app design services process, from ideation to prototyping to product testing and launch.
01 .
Did you know that almost 80% of users give higher levels of importance to the overall usability of an app?
02 .
choose revolution AD services to get app design solutions that will leave users with great first impressions of your brand.