Web Development Company In USA
Revolution AD Service is a web development company based in the USA. Your website is what gives consumers their first impression of your company.
For that reason, having a responsive and functional becomes a matter of necessity for any brand or company that is serious about success. That's why website development important.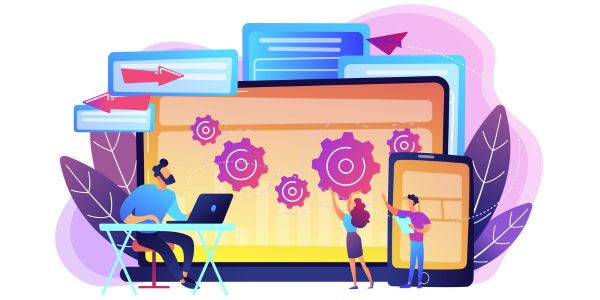 Revolution AD services will provide you with a sophisticated website that leaves consumers with great first impressions of your business.
Our team of experts has the technical skills and experience to create a fully functional website customized to your needs. We are website design and development specialists, creating on-brand user-centric websites that compel your prospects and customers into action.
As a leading web development company in USA, we maintain and build upon our reputation by using proven methods to deliver what we promise our clients. Our web development services include the following:
Why choose revolution AD services for your website development needs?
01 .
Did you know that at least 60% of consumers rate usability as an important website characteristic?
02 .
Choose revolution AD services to get a user-friendly website that will attract more online users and drive up sales.